Print and IT services and solutions that will transform your school, academy, college or university.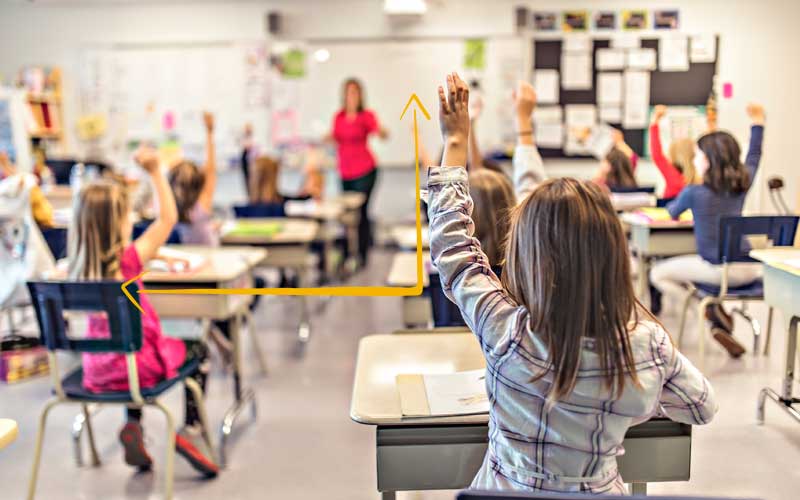 We understand the challenges that you face as an education organisation.
We have a long tradition of supplying the education sector having worked with hundreds of schools, universities and colleges for nearly three decades and being part of the education frameworks since 2008.
Managing limited budgets and resources to deliver excellence to your students and ensuring those in your care are protected and safe to grow is paramount for every school, college, academy and university.
We take away the uncertainty and risk and provide you with the stable, secure and innovative environment so you can get on with the job of making education the inspiring and enabling experience for all learners.
We see Headteachers and management teams facing six key, immediate challenges with digital transformation. 
Having been a successful supplier within the Public Sector for many years we understand the rigorous processes required for procurement generally and within the Education Sector specifically. That's why we're delighted to be an approved supplier on several key Public Sector procurement frameworks. This enables you to procure with confidence, both in terms of getting the best value but also being fully compliant with procurement rules and regulations.
The governments net zero target means IT spend needs to be with companies with strong environmental charters in place.
Parental and student expectations and wider society scrutiny build pressure on the sector.
Constantly evolving regulation makes the role of educators increasingly complex.
Complexity of existing or legacy platforms and software across a fragmented landscape. 
Constant change generates upheaval and is difficult to manage.
Lack of skills with new technologies such as cloud, AI and cybersecurity. Coping with these challenges can be a major headache for academy staff.
Requirement to address security and compliance – the immediacy of this requirement can lead to quick fix solutions, which does not help with long term challenges. 
Our approach is a flexible and adaptable managed services model providing just the right amount of services tailored to each individual requirement.
Our services and solutions
We provide a range of fully managed services so your organisation can concentrate on what it does best.
"I have rarely been involved in an IT project that was carried out so quickly, efficiently and successfully."
"We now have a very cost efficient and reliable print estate, along with the guarantee that we are protected from any unnecessary costs."
"Annodata understood our needs and focused on our requirements rather than pushing us to a particular brand they preferred."
Sign up for a free digital innovation session
Book a free discovery session with one of our IT experts and, with a consultative approach, we'll listen to your organisations challenges and opportunities, learn which technologies and processes you're currently using, and work with you to establish which solutions could help your organisation to thrive. Whatever the outcome, we'll plant a tree on your behalf as a thank you for your time.