IT services & solutions that will transform emergency services without costing the earth.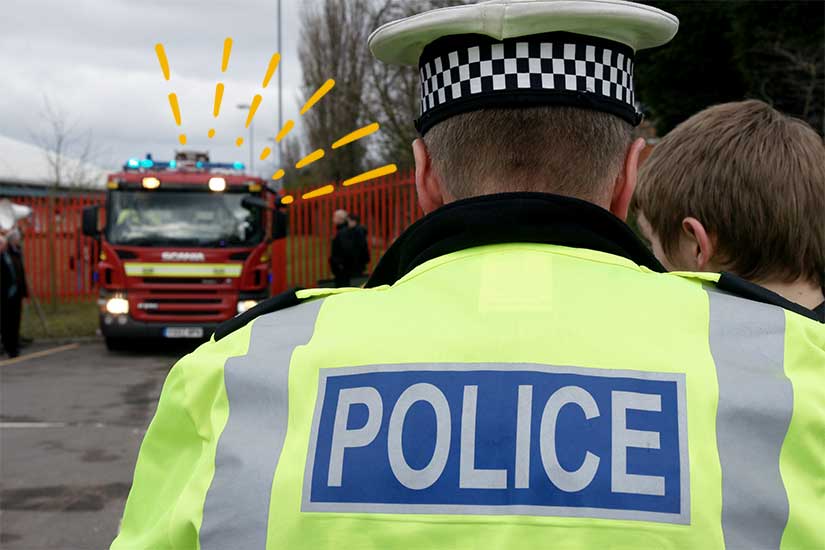 We understand the challenges faced by the emergency services.
Emergency services throughout the U.K. represent a critical frontline response, supporting and protecting the public. On any given day across the country, teams of police, ambulance and firefighters react to incidents in a timely and professional manner, delivering expert assistance and saving lives.
Since 2019 we have been providing print and ICT services to a number of police, fire and ambulance services throughout the U.K. 
With our carbon neutral print and managed print options we can move you towards your net zero goals.
Our secure print management software keeps printing secure even if there is an issue, the print job is deleted rather than sitting in the print queue waiting to compromise data security.
Having been a successful supplier within the Public Sector for many years we understand the rigorous processes required for procurement generally and within the Emergency Service Sector specifically. That's why we're delighted to be an approved supplier on several key Public Sector procurement frameworks. This enables you to procure with confidence, both in terms of getting the best value but also being fully compliant with procurement rules and regulations.
Each emergency service faces a number of challenges across their work, with data information and technology impacting how they deliver their services.
All emergency services are vulnerable to cyber security threats, any damage inflicted to critical systems has the potential to jeopardise the ability of teams to provide frontline response. Leaks of classified information can have catastrophic consequences.
Environmental and climate change issues are of increasing concern in society, addressing these issues is of growing importance. With the government moving towards a net zero strategy all IT spend will need to be with companies that have strong environmental charters in place.
Inflexible legacy systems
Fragmented legacy systems lead to increased costs and poor usability. Data is often stored across multiple platforms and is difficult to manage leading to huge inefficiencies and an increase in errors.
Attracting and retaining staff with the right digital skills can be challenging for all emergency services. This can result in a skills gap especially with the adoption of new technologies.
Our approach is a flexible and adaptable managed services model providing just the right amount of services tailored to each individual requirement.
Our services and solutions
We provide a range of fully managed services so your organisation can concentrate on what it does best, protecting and saving lives.
Sign up for a free digital innovation session
Book a free discovery session with one of our IT experts and, with a consultative approach, we'll listen to your businesses challenges and opportunities, learn which technologies and processes you're currently using, and work with you to establish which solutions could help your business to thrive. Whatever the outcome, we'll plant a tree on your behalf as a thank you for your time.