Annodata's datacentre management solutions look after all your hardware assets so you're free to focus on what your business needs.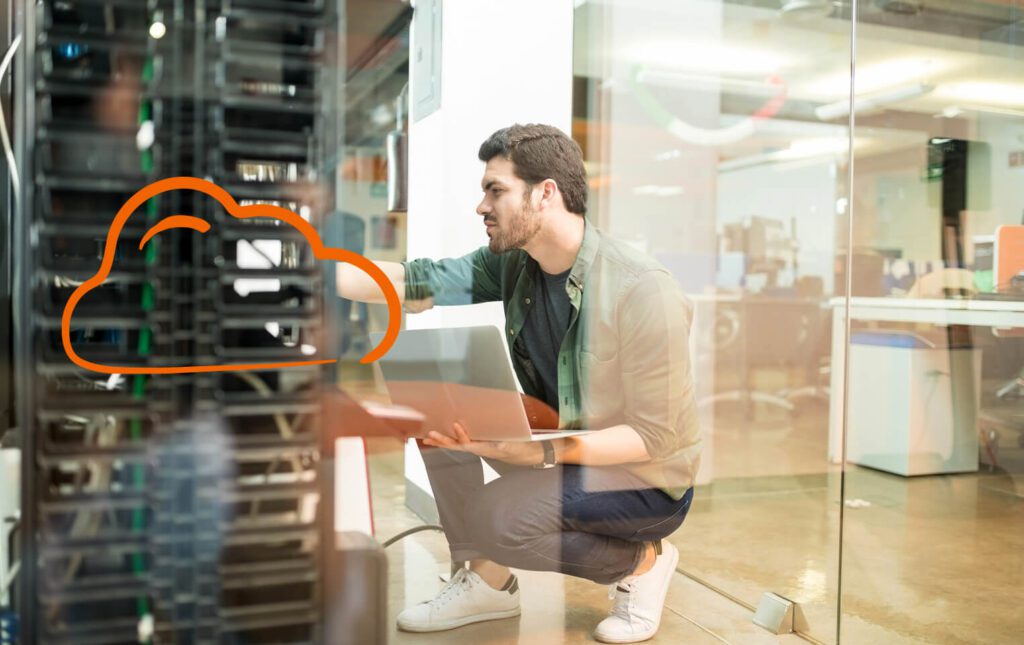 What datacentre management means for you.
Annodata's datacentre management solution manages your physical data centre assets with proactive monitoring to reduce risk and minimise downtime.
If you need to relocate your data centre, we can help. Whether it's a complete site relocation to an alternative company location, or to a colocation facility, our specialists will work with you to agree on a plan and execute it on time and in budget.
Beyond break-fix, Annodata's datacentre management provides peace of mind with a well-maintained IT infrastructure.
Our business-focused approach means we are perfectly placed to guide you on what's best for the IT workloads within your business. We take time to understand the best placements for your different workloads and applications, to deliver the right business outcomes.
With all your hardware assets looked after, you're free to focus on what your business needs next, safe in the knowledge you have a secure IT infrastructure, that's also ready for future virtualisation and cloud transformation if required.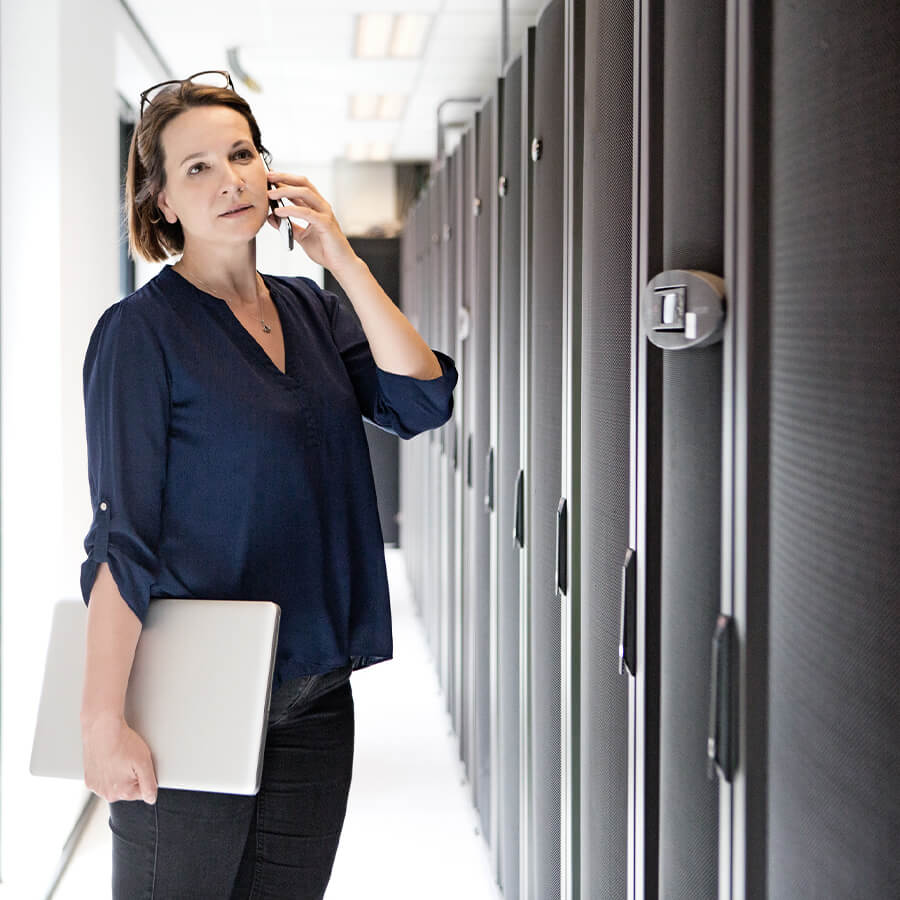 Let us take care of your physical data centre assets, so you don't have to. Simplify management and maintenance. As a cloud-centric managed service provider (MSP), with significant global experience in managing data centre hardware for some of the world's largest brands, we are perfectly placed to support the management and maintenance of your data centre hardware.
It may seem like the whole world is moving to the public cloud, but the reality for most businesses is a more considered, hybrid approach. For many businesses, data centres will always be part of their strategy, especially where they need to meet stringent data sovereignty rules or need to guarantee performance for mission-critical applications.
An IDC survey shows more than 80% of organisations reported repatriating workloads or data from the public cloud to a private cloud or on-premise data centre.
By 2025, 85% of infrastructure strategies will integrate on-premise, colocation, cloud, and edge delivery options, compared with 20% in 2020.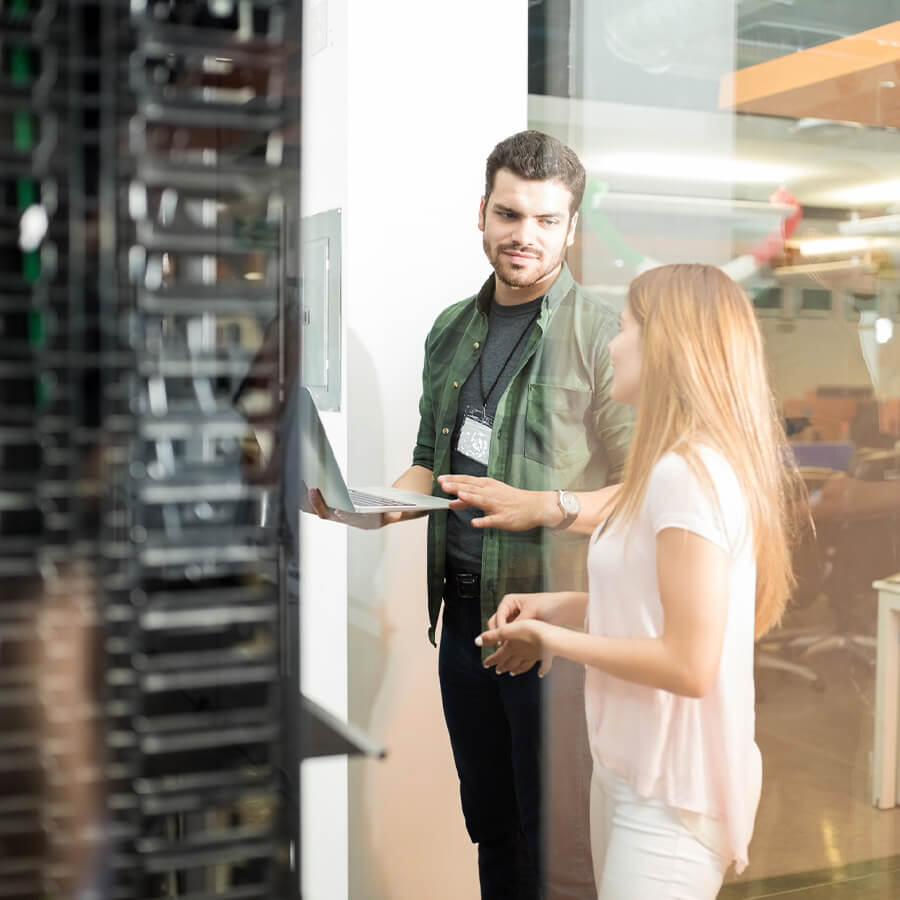 The datacentre is shifting, let us guide and support your business through these changes.
According to Gartner, by 2025, 85% of infrastructure strategies will integrate on-premise, colocation, cloud, and edge delivery options, compared with 20% in 2020.
For those whose future is a hybrid approach to data centre infrastructure and cloud; many businesses wonder how to manage, proactively maintain, and update the physical assets in their private data centre environment, whilst simultaneously delivering business needs in terms of innovation and cloud transformation.
One bill, one point of contact.
Whether you have an on-premises data centre, or a hybrid cloud and data centre set up, we offer a range of onsite and remote services that go beyond break-fix, including proactive monitoring and maintenance, asset lifecycle, and warranty management.
We leave your IT teams free to focus on more strategic work, with the peace of mind that if anything breaks, we'll fix it – often before you're even aware of a problem.
No matter which hardware vendors you have bought from or what care plans you have in place,
we take care of it all – one bill, one point of contact.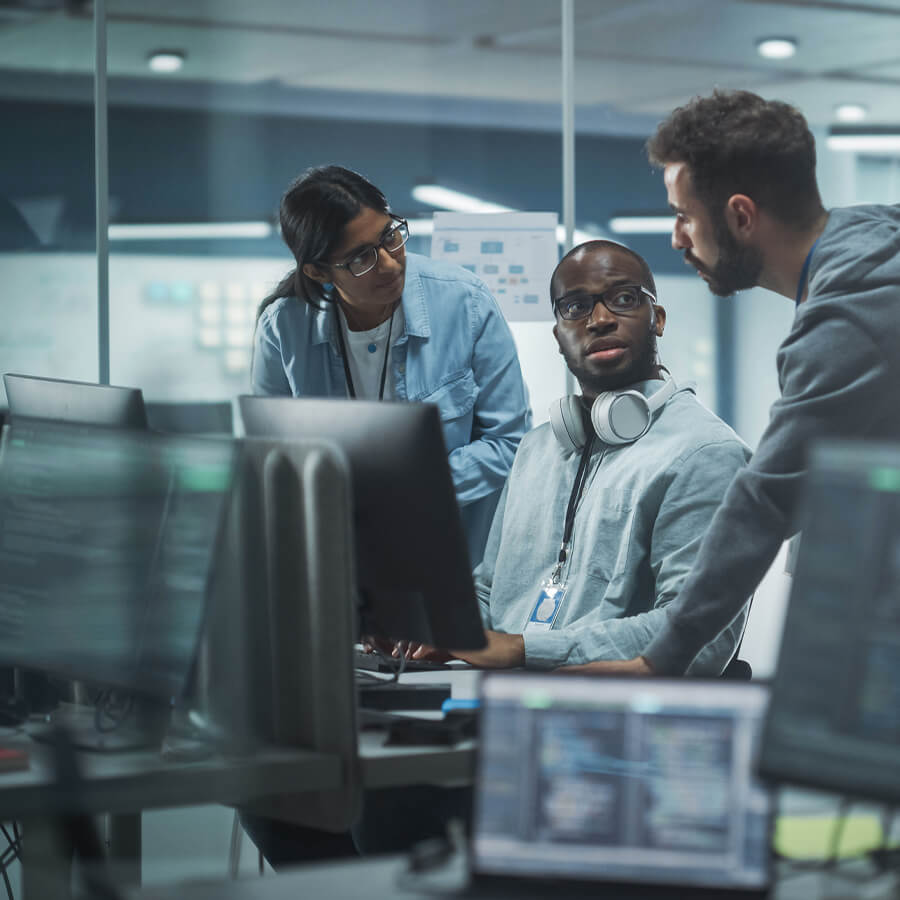 Our insight-led approach generates exceptional results.
We take a unique business analyst-led approach to understand your organisation's current estate.
We can identify the distribution and criticality of every system, workload and application which drives your business.
This approach, managed entirely by our in-house team of experts, helps you better understand how your business is using IT, how it's being supported, and where the potential issues lie.
From this, we can align the right level of data centre services, ensuring your IT department is better informed to deliver your strategic business goals.
Our service operation centre can also expand on data centre management to include cloud provisioning, hypervisor (Microsoft and VMware), operating systems, applications and security tools.
Annodata's range of datacentre management services ensures the right fit for your business.
Proactive maintenance and monitoring of hardware assets, onsite and remotely
24/7/365 help desk run by our experienced and highly trained data centre resource
Ongoing management of vendor's care packs and warranties
Asset lifecycle management
Third-party warranty extension services available
Firmware management
Third party contract management
Data centre relocation or moving of assets
All supported by our highly trained and experienced field engineers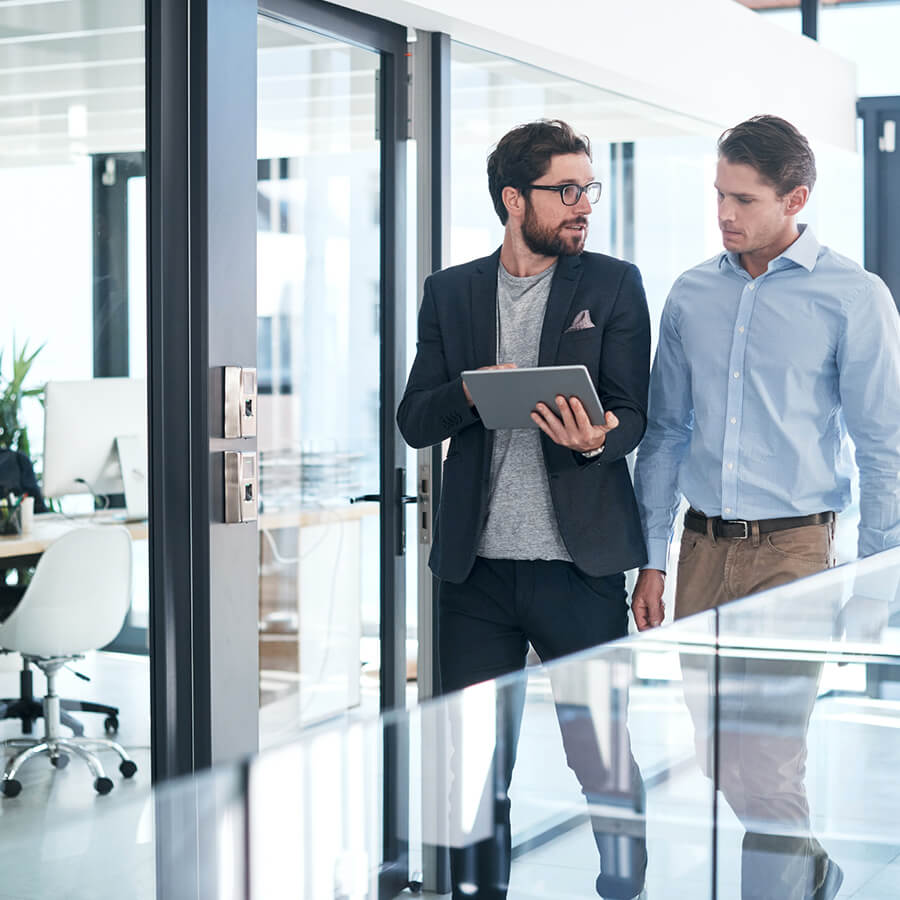 The breadth of our portfolio means we can provide end-to-end managed services right across IT infrastructure.
We provide peace of mind with a complete solution to meet your needs.
We design, deploy and optimise the system to fit your business requirements.
Technology is constantly upgrading, and it's not always easy to keep up with the changes and define the best working systems for you.
That's where our expertise comes in.
We provide a fully managed private cloud service so organisations can concentrate on what they do best. There is no one size fits all when it comes to cloud services, with all solutions designed to meet the demands of the customer and their workload.