Carbon neutral printers & MFPs from Kyocera.
We can now offer all UK customers the option to carbon offset all Kyocera printers & MFPs.
Office printing doesn't have to cost the earth.
At Kyocera-Annodata, we're on a sustainability journey. We've carbon offset our business operations and are taking other steps to reduce our impact on the environment. What's more, Kyocera devices are designed with the environment in mind, with low energy consumption, long-lasting consumables, the use of recycled plastics and recyclable plastics.
Now we're offering customers that purchase Kyocera printers, MFPs or our TASKalfa Pro 15000c inkjet production printer the option to offset the carbon from the manufacturing and shipping of the device.
Reasons to choose Kyocera's print devices
Low energy use – as low as 0.5W in sleep mode – to help you keep your energy costs down.
Long-lasting ceramic drum technology means parts are replaced less often, reducing environmental impact and helping our devices achieve a low total cost of ownership.
A wide range of devices and device finishing options to ensure you'll have the right machines for different areas of your business – from desktop mono printers to high-volume colour MFPs.
A design pedigree in hardware and software that results in fast, easy-to-use, secure, feature-rich, highly recyclable devices at the cutting edge of print technology.
How do we offset the carbon of our print devices?
Kyocera can carbon offset all our devices, plus the consumables they use over the lifetime of the product (see t&cs), through a simple bolt-on to the device purchase. This covers all elements of production, packaging, transportation, consumables, plus toner and device recycling. Based on these factors, we've calculated how much carbon needs to be offset for each device in our range.
We offset your new Kyocera devices through myclimate, the same partner we use to offset our own UK business operations. With myclimate, we invest in international projects which certified by CDM Gold Standard. It is the most stringent certification for carbon offsetting projects and is supported by 60 NGOs worldwide. It is the only standard which certifies a project's sustainable development factors, including co-benefit criteria like healthcare, job creation or reforestation.
Learn more about our range of print devices
Click below to explore our printers and MFPs.
Carbon neutral mono printers
Carbon neutral colour printers
Carbon neutral colour MFPs
Inkjet production printer
Efficiency matched by intelligence
Software is just as crucial as innovative low-energy, high-quality design to making a Kyocera product the top of it's class.
Certified by Keypoint Intelligence for security
Kyocera's TASKalfa series received the prestigious Keypoint Intelligence Security Validation Testing certificate for device security.
Kyocera Cloud Print and Scan
KCPS is a cloud based solution that empowers workers to print from multiple locations using Print&Follow™ and scan directly to the cloud.
Carbon neutral printers & MFPs from a carbon neutral business
Kyocera-Annodata have offset the carbon generated by our UK operations and are taking a range of other actions to reduce our environmental impact and be a more sustainable business.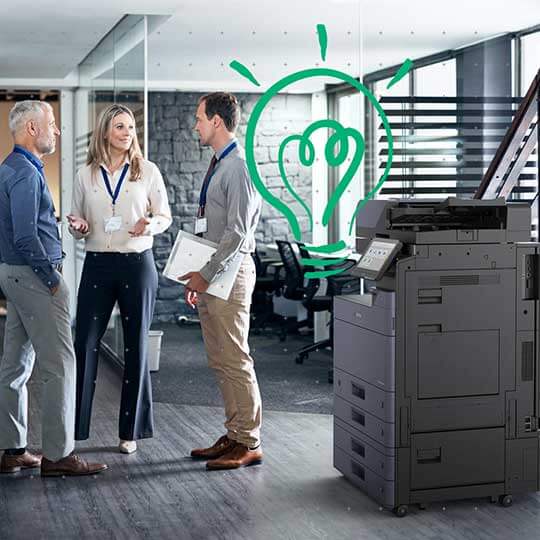 Carbon neutral managed print services
Looking for a managed print solution? Whether you're expanding your business with a new office or it's simply time to replace your existing machines, Kyocera can offer you carbon neutral managed print services with a fleet of new carbon neutral Kyocera print devices.
Digital transformation and ICT services
Economical and feature-rich print devices aren't the only thing Kyocera can offer your business. We're also expert providers of managed IT services, digital transformation solutions and process design. With our UK based service desk, expert solution architects and suite of Kyocera software solutions, we team with some of the biggest names in unified communications, security and cloud architecture to provide truly transformative services that will cut your costs and make your business more productive.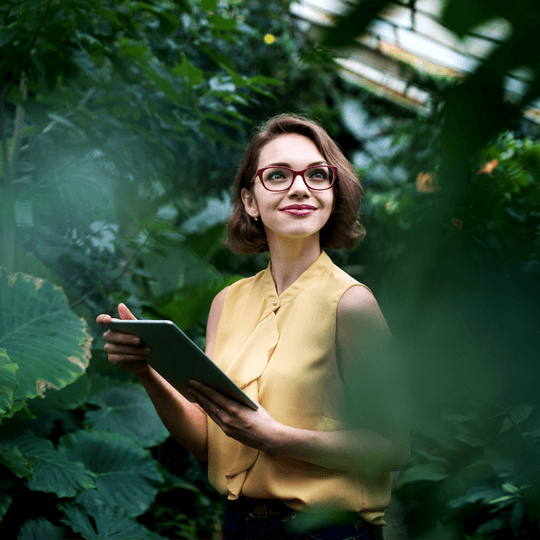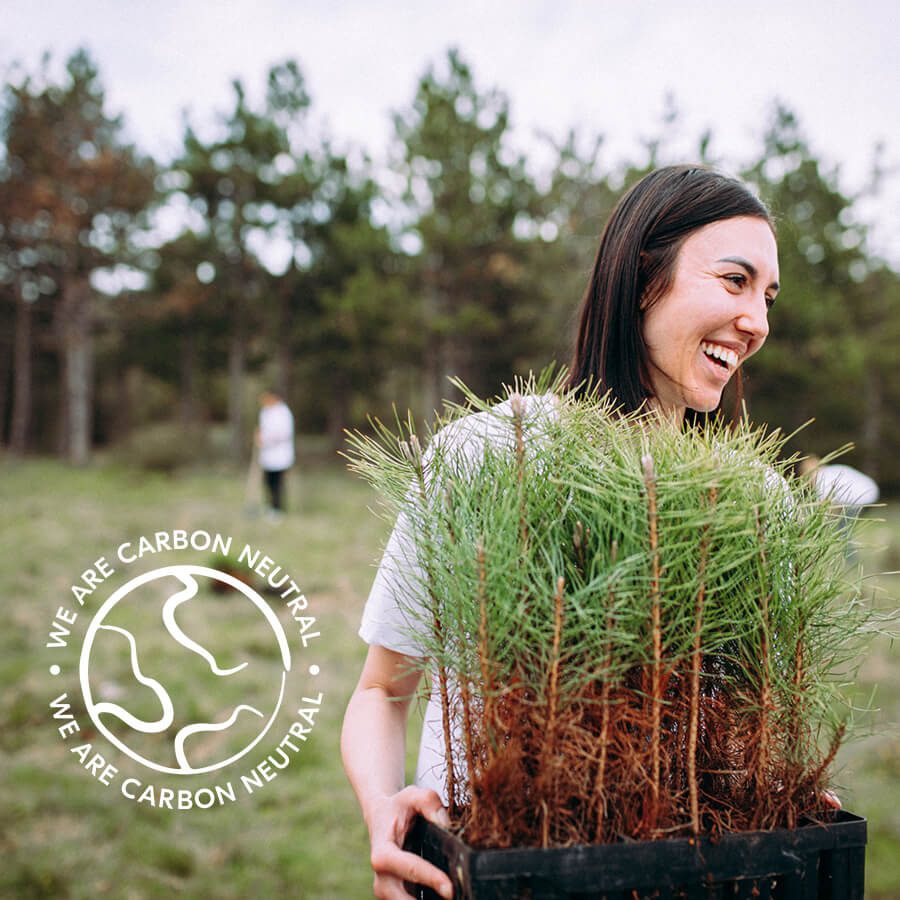 From planting trees to recycling used toner cartridges, find out what Kyocera are doing to reduce our environmental impact.
To learn more about Kyocera's printers and multifunction printers and find out which devices best suit your business's needs, or to speak to one of our print experts about a managed print solution, fill out the form below.