5 ways technology can lower overall business expenditure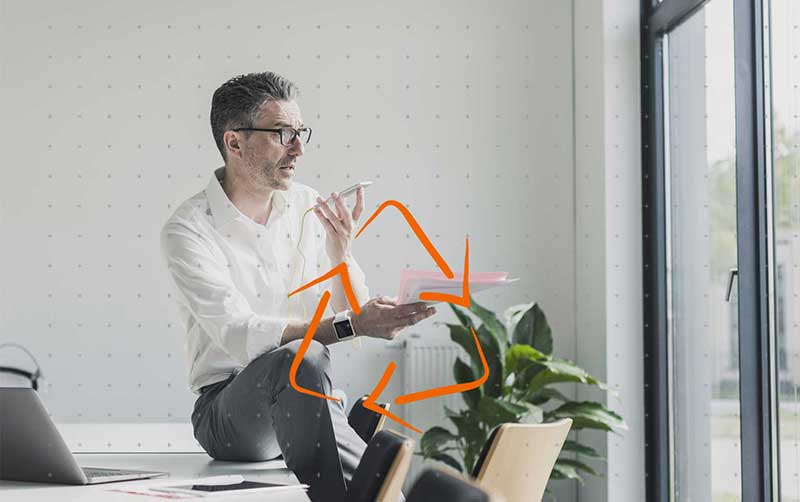 Technology is one of the essential parts of the modern business world.
As companies look to become more powerful and efficient and unlock their full potential, technological advancements are one of the best ways for them to hit the next level.
Businesses implement new technological solutions to enhance and augment their operations. This has allowed them to keep up with the rapidly changing needs of the corporate world, and streamline their institution to keep them both efficient and powerful.
In this article, we're going to explore five different ways that technology can lower your overall business expenditure, while also enabling you to unlock your full potential with ease.
Reduce Capital Expenditure with Cloud Computing
Cloud computing is one of the essential new technologies that is slowly becoming part of the backbone of the business world. With 60% of the world's corporate data being stored in the cloud, there's no question that companies worldwide are looking to the cloud as the future.
Moving your infrastructure to a cloud-based system, as opposed to an on-prem one, has many benefits for your expenditure. Instead of having to break the bank on server hardware and running costs, a cloud-based system will eliminate those steep fees. Instead, all you'd have to pay is the cloud service cost.    
Save Time & Money with Automation
Automation is key to the day-to-day success of every business. By introducing automation to your company's key processes, you can easily ensure that the key, mundane, everyday tasks of your organisation are completed without error. 
Automating these tasks will let your employees focus on the more important tasks within your company, as completing these small but important functions can otherwise take minutes and hours out of each employee's day.
The cost of error can be incredibly high, especially in the most vital parts of your organisation. That's why automating these processes is crucial to ensure that no errors are made in any part of your organisation's workflow.
Automation can also speed up vital tasks within your organisation whilst ensuring they get completed with accuracy, uniformity, and without the risk of human error.
You can utilise this in your own organisation to increase accuracy and ensure that your employees work smarter and more efficiently.
Go Paperless with Unified Communications and eSignatures
As the world moves online, the need for physical paper for communication and documentation lessens. Instead of using the archaic mail service and 'wet' signatures, email, eSignatures, and Unified Communications platforms such as Microsoft Teams will help save money and boost your organisation's workflow.
Paper accrues lots of costs for any company. Having to buy it is already a cost, let alone the costs associated with printing and sending it. In fact, moving online and ushering out paper for your business could save your company money on not only paper costs but ink and toner costs, printer maintenance and running costs, and energy costs all around. 
Unified Communications also allow you to get work done much more quickly and efficiently when collaborating with others.  After all, time is money — and your employees might be wasting hours in the week switching between different communication platforms or even sending out physical mail.
This is where an application like Microsoft Teams comes in. Everything you'll need to communicate with teammates and external recipients is in one application. There's no need to waste time switching between applications at all.
Consolidate Licenses to Limit Feature Redundancy
Consolidating your licenses through Microsoft 365 is a great way to cut your licensing costs by over 60% and help reduce feature redundancy throughout your organisation. By consolidating your licenses, you can easily make sure that you're only paying for what you need to be for your company to thrive.
Taking advantage of this feature will ensure that you're not wasting money on feature sets that parts of your business — or your organisation as a whole — won't require. This money can be used elsewhere to augment your company through other means, without having to dedicate money to IT licensing costs.
Hiring in-house IT staff can be incredibly expensive. Working with a service provider to outsource your IT team and resources can save lots of money whilst also preserving the quality and level of service throughout your organisation's IT infrastructure.
By outsourcing your IT support with a managed service provider, you not only remove the need to hire an in-house IT team but also have access to expert service at all hours of the day. A service provider will be there for you in any case, and you can count that the provider supporting you is knowledgeable and able to fix any problems much more quickly and efficiently than on-prem IT staff.
Looking to Implement These Changes?
Technology is rapidly changing the business industry. As companies are finding better and more cost-effective solutions to unlock their business's full potential, there's no reason your organisation shouldn't be a step ahead of the rest.
By implementing some or all of these solutions, you'll be able to ensure that your company is as cost-efficient as possible. Instead of purchasing solutions that haemorrhage money from your business in the long term, these solutions are easily implemented and are a solid way to ensure your business prospers in the long term.
If you're looking to start implementing these solutions in your business, look nowhere else. We'll be able to give you a helping hand and guide you through the whole process. Our expert team is here to ensure that your business gets the best support possible to enable it to thrive.
Why not get in touch today and see what we can do for you?
Discover more about our technology services