What value does a unified communications solution add to your organisation?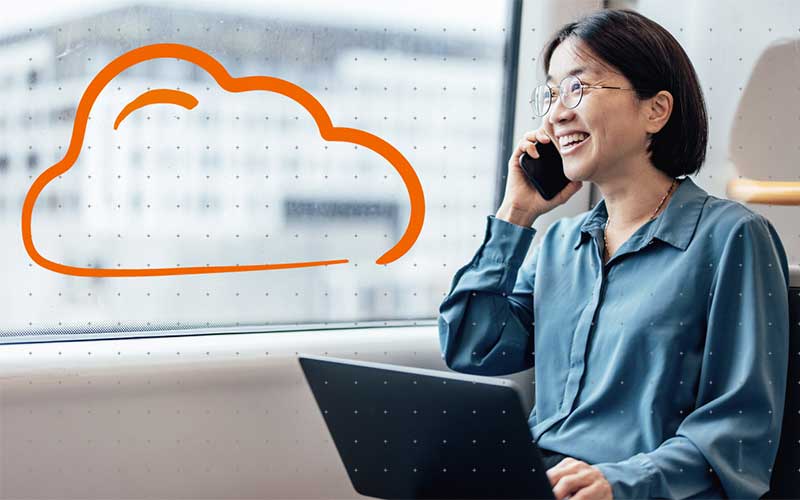 Communication is vital to a successful organisation.
As the world moves towards a virtual future, new unified communications solutions are causing a massive shift in how companies structure themselves in the business world. 
It's no secret that many businesses are already using Microsoft Teams to improve their workflows and boost productivity. Microsoft Teams had an almost 400% growth in usage from November 2019 to April 2020!
So, how are companies utilising the powerful range of new unified communications (UC) systems to their full potential? What is the best UC system for your business?
In this article, we'll take a look at how unified communications solutions like Microsoft Teams are benefiting organisations worldwide, and how you can get started with them today.
What is Unified Communications?
In the digital age, teams are looking for better ways to communicate and collaborate. This is especially important in remote or hybrid working environments. 
Unified communications platforms allow a business to unify all of its communication methods into one app. With UC, you can combine a range of different comms channels into one neat platform. These include: 
Voice chat
SMS/instant messaging
Emails
Video conferencing
File sharing
The internet is now more powerful than it was in the 1990s and 2000s — an era that has defined the now archaic infrastructure of the pre-virtual office. 
Gone is the world of clunky conference calls and Microsoft Lync — platforms like Microsoft Teams can now do all of the above, and more.
Why is Unified Communications Important for Modern Businesses?
In an ever-evolving world, it may seem like unified communications are just a flash in the pan for our current world situation. 
The reality is, however, that businesses are getting more technologically inclined, and any business not willing to rise up to the call to evolve into the future is in danger of being left behind in the dust.
What are the key benefits of an app like Microsoft Teams?
Improved efficiency and flexibility: Unified communications allow for businesses to be more flexible and efficient, and increase productivity and workflow. It has been reported that Teams can save its users up to 8 hours per week in productivity.
Increased simplicity and ease of communication: UC also simplifies the communication process, streamlining a whole system to one accessible interface. Without having to mess around with other applications, it's much easier to find the information that you need when you need it.
Reduces cost: Most unified communications solutions are based in the cloud, and services like Microsoft Teams are much more cost-efficient than traditional comms handsets and internal messaging servers. Furthermore, if you have one platform that integrates multiple channels, you won't have to spend money on multiple subscriptions.
Unified communications are crucial for remote working and 'work-from-home systems', so people working outside of the traditional office buildings can stay in the loop easily. 
A system like Microsoft Teams provides the backbone for a good homeworking solution, meaning that your employees can work in the way that suits them best.
What is The Best Unified Communications Solution?
Microsoft Teams is the most popular business communication service in the world – and for good reason! 
Being an industry leader, Microsoft Teams is the backbone of communications in many businesses and organisations worldwide. There are no signs of slowing down at all. 
With Teams, businesses can: 
Hold virtual and hybrid meetings using video conferencing
Create IM groups for individuals and teams to communicate
Collaborate easily with integration with Microsoft Office tools. Imagine editing a presentation in real-time whilst on a video call. You can do that in a few clicks with Teams!
Share important documents and files with team members through SharePoint integration. 
Microsoft Teams is included in the Microsoft 365 subscription package. Those businesses already using Microsoft's products will find Teams a well-connected and cost-effective UC platform. 
With Azure Active Directory support, your users can even securely sign in with their Windows & Microsoft login!  You just use your organisation's SSO and you have access to Microsoft Teams wherever you are.
To keep accounts secure, Teams also offers multi-factor authentication and data loss prevention tools to prevent data leaks. 
Microsoft Teams is incredibly flexible. The application can fully replace your existing communications systems, or can easily be used as a supplemental service for your Microsoft Office-based workspace. With the Microsoft Office 365 Admin Center, setting your system up exactly how you want it is simple.
How to Get Started With Unified Communications
Want to get started with Microsoft Teams? The easiest way is to find a Managed Service Provider (MSP) to help you set up and maintain your system — removing all of the stress and tediousness from the process. 
As an MSP we handle all of the technical parts, meaning that you can dedicate your time elsewhere, letting qualified experts handle the management — for a fraction of the price of hiring someone to manage your unified communications. 
A move over to unified communications is as simple as ensuring that your whole organisation is clear as to where communication will be happening. 
In Microsoft Teams you can add people to specific teams and groups, inviting them into your workspace and letting them get started as quickly and efficiently as just logging in.
Bring Your Business into the Virtual Era with Unified Communications
Unified communications platforms are an essential tool in our modern business landscape. 
With all the added benefits of streamlined systems, easier communication, and higher productivity, unified communications provide a superior service for your business without breaking the bank. 
There's never been a better time to get started with a UC tool like Microsoft Teams. now is a better time than ever to get started. 
Want to get started? Get in touch with us today and see how we can help!