Managed Enterprise Mobility + Security (M-EM+S)
Manage and protect users, devices, apps and data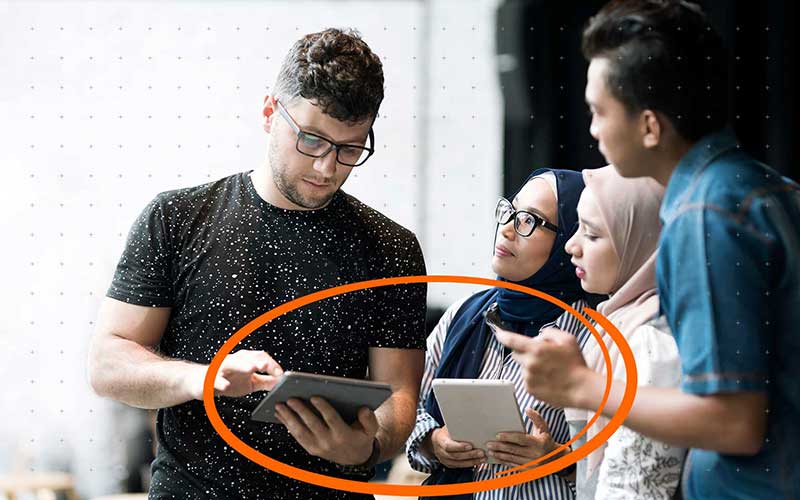 Taking the pain out of enterprise mobility and security with a managed solution.
Our Managed Enterprise Mobility + Security (M-EM+S) is an end-to-end flexible solution that comprises four phases built upon our experience and accreditation deploying these solutions. We cover every aspect of delivery as your service provider from consultation, licensing, deployment and ensuring success with ongoing management which includes.
EM+S lets you enable conditional access to company resources – to keep employees productive and ensure their devices are secure. EM+S enables users to work on the device of their choice and access resources they need, while centralising organisational information to ensure compliance and data protection.
Having data accessed from lost or stolen devices is the most common and concerning threat. If the data on an employee's device falls into the wrong hands, it can lead to a number of costly issues for your company. 
Security Policy Enforcement
Greater mobility adoption also opens the door to other security risks, including malicious app downloads, data interception on unsecured WiFI, and attacks on individual devices. 
Remote Access to Data and Apps
Access to company data and applications on mobile devices is difficult to initiate and maintain. Many businesses are therefore hesitant to allow employees to work remotely.
Increasing Remote Connections
It's a modern mobilised world, where growing access to data and applications is frequent, new device connections and geographic locations connecting to networks increase constantly. Keeping up the control and permission of this remote workforce strains businesses.
Our Managed Enterprise Mobility + Security (M-EM+S) is an end-to-end solution that comprises four phases, from consultation, licensing, deployment and ongoing management which covers:
Microsoft Health Checks
Application Management
License Management
Patch Management
Administration Management
Help Desk & Escalations Support
Reduction in security and compliance costs
When moving from mutliple suppliers to one supplier.
How does Managed EM+S solve these challenges?
Click on a blue circle to find out more.