Norfolk & Norwich University Hospital
partners with Kyocera to enhance its print estate and run an off-premise managed cloud print service.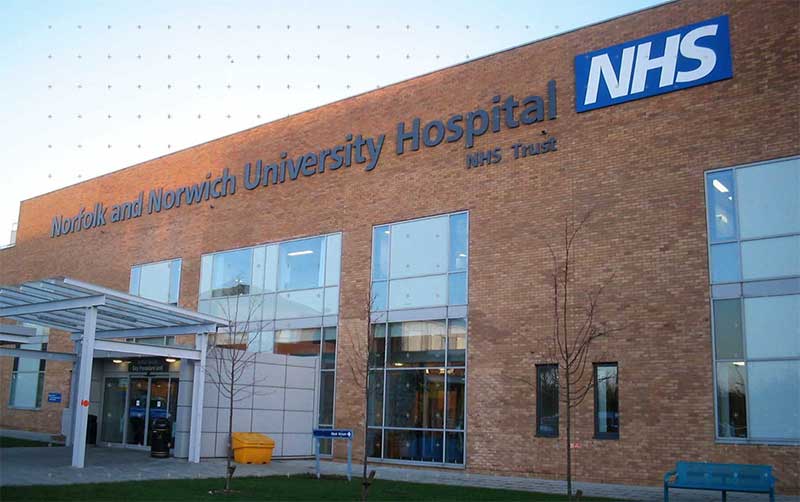 Increased efficiency and streamlined collaboration
Kyocera was trusted to deliver a reduction in the size of N&N's print fleet to help increase efficiency, while also transforming the printing process and streamlining collaboration with other NHS Trusts.
Initial cost savings of 23%.
Full control over colour print – saving a further 25% per quarter in print and copy charges.
Further savings have been made through automated orders of replacement toner, which has minimised downtime and disruption.
savings per quarter in print and copy charges
"The results since we have transitioned to Kyocera have been superb and we are confident that we will have a long and successful partnership with them. The devices they have put in place are speedy, efficient, and affordable, which have allowed us to reduce costs, cut waste and develop an efficient operation."
Norfolk & Norwich University Hospitals NHS Foundation Trust is one of the biggest Teaching Trusts in the country, with more than 10,000 staff. The Trust operates a number of hospitals including Norfolk & Norwich University Hospital (N&N), which is the main hospital, and a smaller facility in Cromer that deliver world-class services to patients in the North Norfolk region.
N&N attracts some of the leading clinicians from across the country and has a diverse workforce representing 94 countries from across the world. The Trust offers a range of specialist services such as cancer care and radiotherapy, orthopaedics, plastic surgery, ophthalmology, rheumatology, children's medicine and surgery, and specialist care for sick and premature babies.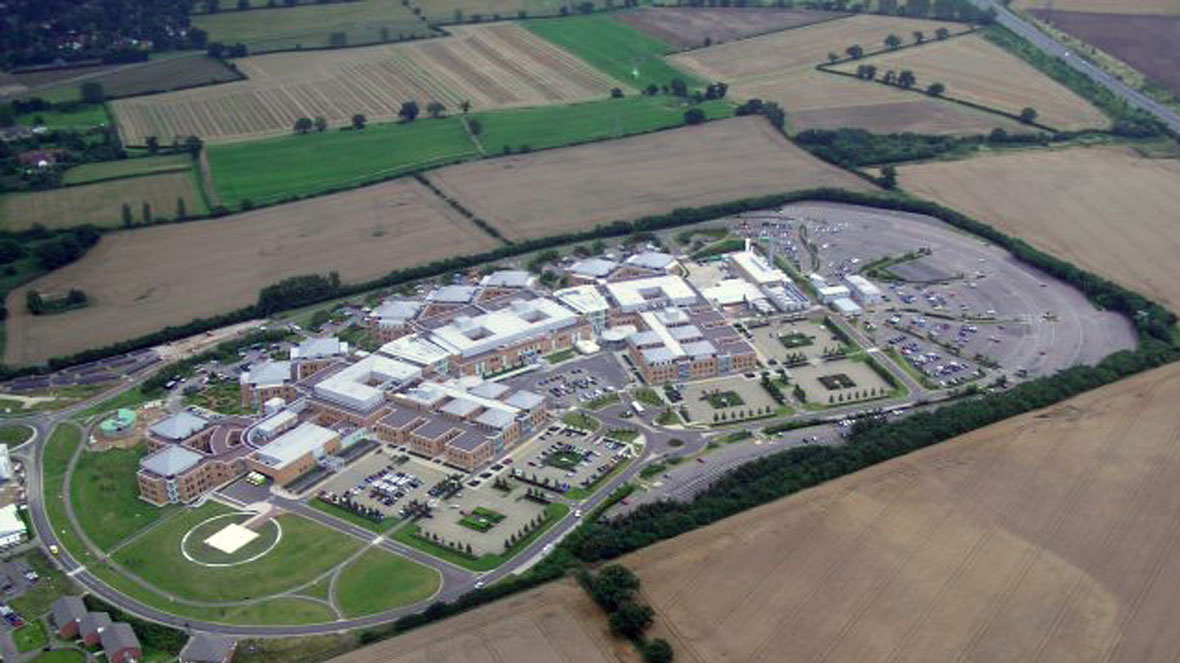 N&N's print estate had become outdated, consisting of a mixture of older model Multi-Function Devices (MFDs) and printers. With over 1,000 devices scattered across the hospital, N&N also realised it needed to reduce the overall size of their print estate to help control the amount of printed material. The hospital was looking for a suitable replacement fleet to ensure it could maintain high printing standards while reducing costs, improving sustainability though leveraging the latest print technology.
Communication between different Trusts is vital for any hospital, as sharing knowledge, experiences and patient feedback is essential for improving efficiency across the board. To ensure the hospital could communicate effectively with internal staff, patients and other NHS colleagues, it needed a new, coherent system in place that could help deliver this.
Finally, N&N had a problem budgeting for colour printing. Colour print is ten times more expensive than mono printing and with no system in place to manage this, there were often long wait times to get print jobs done.
Commenting on the challenges, a spokesperson at N&N said:
"There was often a lot of issues when printing because of a lack of print management capabilities. Often there were 650 jobs queued at any given time.
The system we used to switch between colour and mono printing was also lengthy and cumbersome. It was important to find a new system that could distinguish between the two efficiently and at pace."
"On top of this, there was no real customer support. When an issue arose, we would have to get a ticket and get someone into the hospital to fix it. This would take time and would have a knock-on effect on our efficiency."
After going out to tender and considering a number of MFP and printer solution providers, N&N chose Kyocera Document Solutions UK to help overhaul its print environment.
The customer said: "Kyocera ticked all the right boxes in terms of sustainability, cost-effectiveness and ease of setup. We wanted to ensure minimum downtime when setting everything up, so the timeline was rigid – the team knew this and catered to our every need."
N&N continued: "The performance of the devices and Kyocera's reputation made the decision to replace our outdated and disorganised equipment easy.
The print management technology installed fitted into our sustainability goals and has allowed us to keep costs down. Picking Kyocera was a no brainer with their green credentials and commitment to quality and service."
After a four-week proof of concept, the existing devices were replaced with a mix of ECOSYS and TASKalfa printers and MFDs. The new Kyocera devices were delivered with MyQ software to solve the issues around the queuing of jobs.
The customer said: "As a result, the transition was smooth: in total it took around four months to deploy everything. We faced challenges during this time given we had 650 devices to change, but Kyocera got around this by deploying after hours."
Kyocera's new devices and systems have had a significant impact on N&N's print activities. The MyQ software now enables colour and mono printing to be separated into two queues and gives the IT team control over who can print in colour and who can't. As a result, the project has delivered an initial cost saving of 23%. Because the hospital now has full control over colour print, it is also saving a further 25% per quarter in print and copy charges.
Further savings have been made through automated orders of replacement toner, which has minimised downtime and disruption. As part of the new solution, N&N now has an on-site engineer, meaning any issues can be fixed almost immediately.
N&N said: "Response times have been quick. Even during Covid, there was an on-site engineer that would offer support at 3am if needed. The Kyocera team has also reduced pressure on the hospital's IT team by taking the hosted solution off-premise.
Previously the print solution and print services were all managed by our IT department, which was a drain on resources, but now we can focus our efforts on other IT-related issues."
From a collaboration standpoint, the fact that Kyocera now manages the hosted solution 24/7 has enabled Norfolk and Suffolk Mental Health Trust and Queen Elizabeth at King's Lynn to join the same data centre. This makes for more efficient IT operations across the board and easier liaison between the different Trusts.