Enhancing customer service in a hybrid world.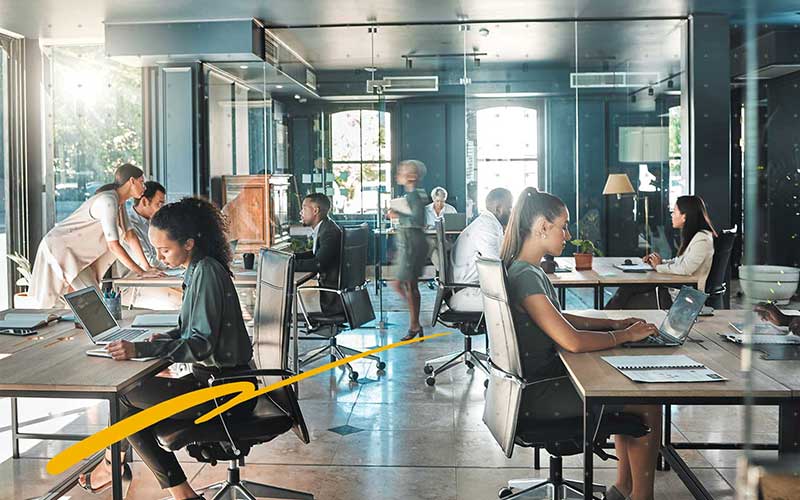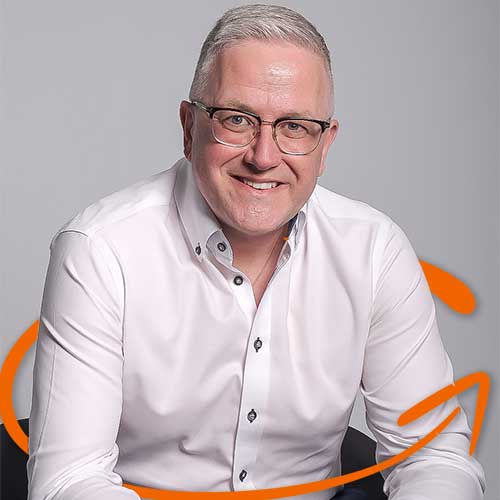 by Rod Tonna-Barthet
President and CEO of Kyocera Document Solutions UK, Kyocera Annodata and Kyocera MCL
How a perfect blend of office collaboration combined with the ability to work from home improves customer service.
Since the end of the pandemic and the threatened "great resignation" that never really materialised, businesses are having to navigate the return to office-based working. Some have decided that mandating a full time return to the office is in the best interest of the business, whilst others have taken a hybrid approach or in the extreme have gone fully remote.
There have been many news articles over the past 6 months of companies mandating a full return to the office and the negative effect this had had on employee morale as well as impacting their economic and mental happiness. The net result for some business's has been unhappy employees who have jumped ship to companies that offer a more flexible working culture.
Whilst the fully remote option is heralded by some as the best for employee morale, it does present many challenges. Studies* have shown that we humans need social interaction in order to thrive.  Whilst some are happy to be fully remote, it can lead to mental health issues as the loneliness and isolation of being fully remote takes its toll.
So, is a hybrid option the best solution?
Here at Kyocera Document Solutions UK, we introduced a hybrid working pattern for our teams immediately after the pandemic and we were able to return to the office.
After review, we identified that our customers are best served where our teams work from the office 3 days a week which provides a perfect blend of office collaboration combined with the ability to work from home. We trust each team member to choose what days they want to come in. 
This flexibility has led to an increase in morale and has fostered better collaboration and ultimately delivered better customer service. For the majority of our employees, the hybrid model strikes the right balance between the two extremes.
Whilst some activities are better suited to a remote setting, in-person collaboration has benefited the business in allowing employees to quickly bounce ideas of each other. 
We have used technology to facilitate collaboration between individuals and teams as well as customers, whether that's employees working remotely or at the office – this approach has increased morale, enhances productivity and employee wellbeing.
There is a balance to be struck between what the business wants and what it requires to continue to offer great service whilst maintaining employee morale.
Too much emphasis on business wants, rather than reaching a compromise that is best for both parties, risks alienating employees which in turn leads to poor employee retention and increased costs not to mention the disruption involved with finding replacement staff. 
Ultimately the customer suffers as every time a seasoned employee leaves, customer service is impacted. New employees take time to get up to speed and the customer is faced with dealing with someone new who may not fully understand their needs and wants and takes time to rebuild the relationship.
With the current widely reported skills gap in the UK economy, filling empty positions has become a headache for many businesses.
The easiest way to work through employees' misgivings about returning to the office on a hybrid working schedule is to imbue them with a sense of purpose.
Clear communication is key. If employees understand that a hybrid model brings benefits to the business and to themselves, they are more likely to accept a return to the office.
Build flexibility into your hybrid policy. Catering for employees personal circumstances is a must. Mobility and disabilities issues need to be factored into returning to the office. What works well for most employees, may not work for all – flexibility is required in order to keep up staff morale and happiness which in turn translates into higher levels of Customer Service.
The human race thrives on in-person contact. Whilst virtual communication has become the norm, it does lack the nuances and depth that face-to-face interactions provide. All of us have experienced the lull in conversation in a virtual meeting which stifles creativity.
In-person activities give rise to spontaneous discussions, brainstorming sessions and cross-team collaboration which can lead to innovative solutions. Collaborative environments foster a sense of camaraderie, trust and shared purpose amongst employees, increase speed and quality of decision making and significantly improves customer service.
Relationship building and a strengthening of interpersonal connections are another benefit of in-person activities and enable employees to better understand customer needs and deliver tailored solutions.
For young people who are beginning their careers, a hybrid/remote work pattern can affect their ability to form relationships, communicate with their peers and learn from colleagues. Having an adequate support system in place will help mitigate these issues.
The world is a very different place now than before the pandemic both in our personal lives and in the office. Employees have realised that if their current employer is rigid, there are opportunities available elsewhere that offer more flexible work solutions.
Mandating a full-time return to the office may yield short-term compliance, but for many sectors, this may be detrimental to employee morale and customer satisfaction.
So how have Kyocera Document Solutions UK encouraged employees to willingly come back?
We have worked hard to build a culture of trust and understanding and supported this with the implementation of a clear hybrid working policy with an emphasis on balancing employee wellbeing with delivering world class customer service. This fits into Kyocera's guiding philosophy of 'do what is right as a human being' which underpins all that we do.  
Our positive work culture enables the promotion of in-person interactions (between employees as well as face to face engagements with our customers) which stimulates collaboration and helps deliver services more efficiently and accurately.