Enabling your workforce to embrace flexible working by giving them access to their unique desktop environments over a secure network, remotely.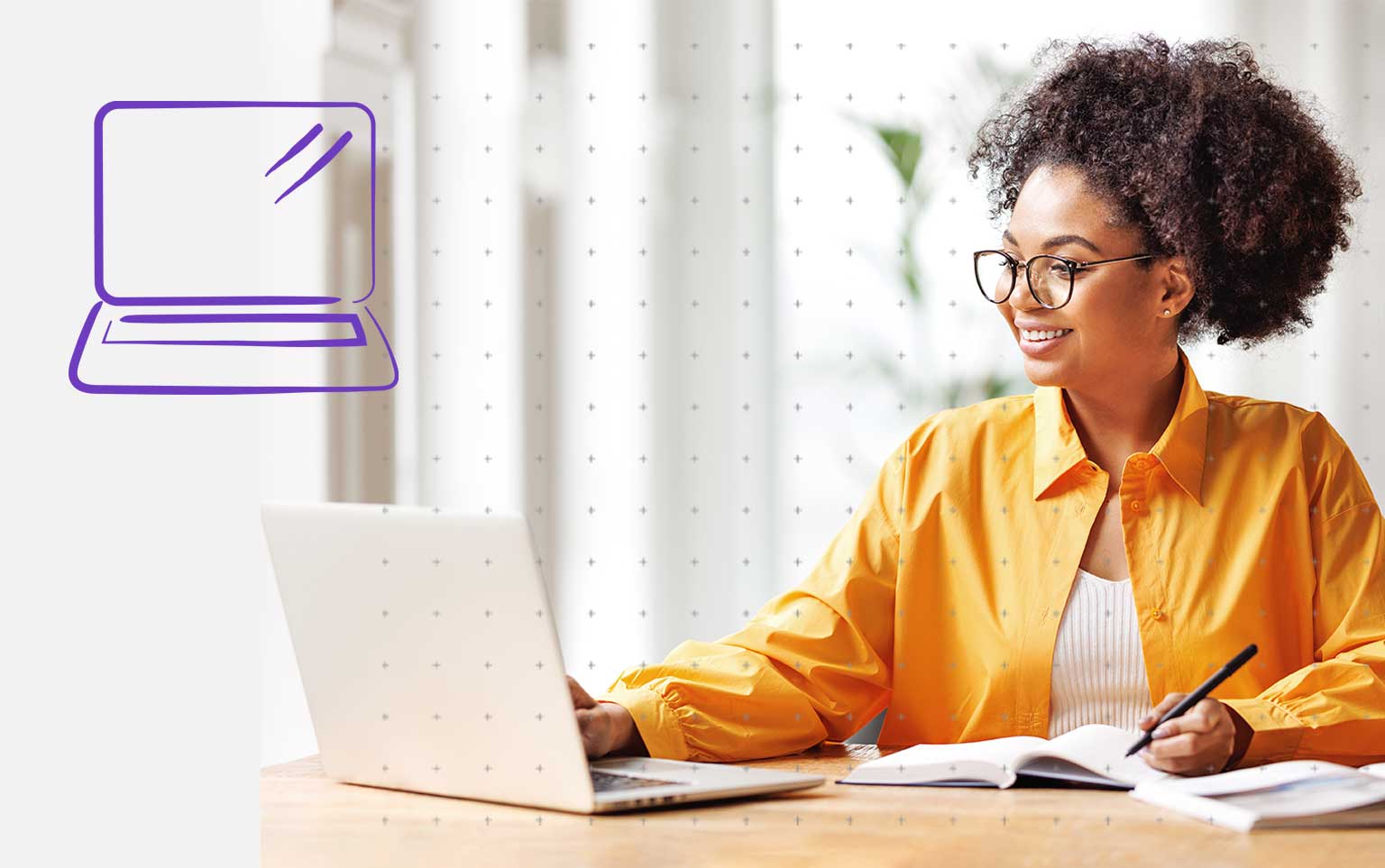 Improve staff productivity with an improved virtual desktop; offering quick access to the tools your employees need.
A secure, robust and highly accessible digital workspace. Enable your workforce to access their unique desktop environments remotely, over a secure network.
This flexible and mobile way of working ensures businesses can adapt to remote working, we provide the software to emulate a hardware device – which runs on a physical or virtual machine at a remote location. Businesses can host their software either on-premises or in our cloud solution.
Applications and operating systems can be accessed remotely over the network anywhere, anytime, using any device.
Access and applications from virtually anywhere
Bring your own device (BYOD) and access your desktop and applications over the internet using an Azure Virtual Desktop client such as Windows, Mac, iOS, Android, or HTML5. Choose the right Azure virtual machine (VM) to optimize performance and leverage the Windows 10 and Windows 11 multi-session advantage on Azure to run multiple concurrent user sessions and save costs.
There are no additional license costs—Azure Virtual Desktop can be used with your existing eligible Microsoft 365 or Windows per-user license.
Reduce infrastructure costs by right-sizing virtual machines (VMs) and shutting them down when not in use. Increase utilization of VMs with Windows 10 and Windows 11 multi-session. Avoid upfront costs and align operational expenses to business usage.
Reduce management overhead by moving all your virtual desktop infrastructure (VDI) to the cloud with a managed service.
Leverage a seamless Teams and Office experience
Provide employees with the same experience they'd have on a local desktop or laptop—whether they're managing their inbox with Outlook, sharing files in OneDrive, or collaborating with colleagues on Microsoft Teams.
The breadth of our portfolio means we can provide end-to-end managed services right across IT infrastructure.
We provide peace of mind with a complete solution to meet your needs.
We design, deploy and optimise the system to fit your business requirements.
Technology is constantly upgrading, and it's not always easy to keep up with the changes and define the best working systems for you.
That's where our expertise comes in.
Hybrid Cloud combines public cloud and private cloud environments by allowing data and applications to be shared between them. This allows businesses to scale services back and forth between their own infrastructure and the public cloud.
Our managed public cloud solution allows us to monitor, manage and develop your cloud services as you go, helping you to optimise your investment. We enable you to create a future-proofed cloud strategy, ready to flex up and down.
For highly regulated industries such as financial services or the health sector where compliance of cloud data is audited, private cloud ensures applications are easily sourced and remain secure in the event of any dispute.
Backup and Disaster Recovery
Our fully managed service designed to make backing up and restoring Software-as-a-Service (SaaS) data quick, easy, and cost effective, without compromising on data integrity and compliance.