Are you getting the most value from your cloud investment?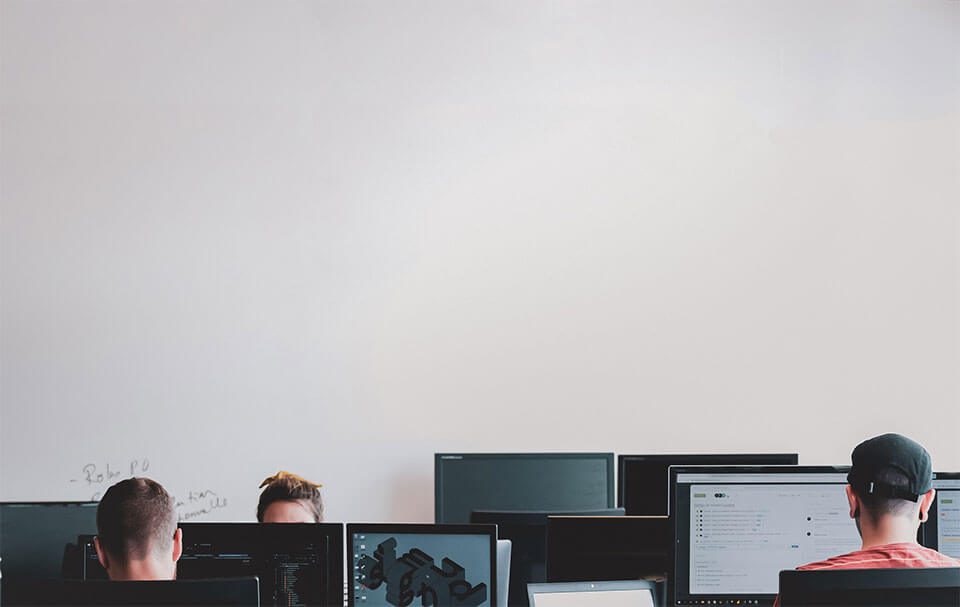 In 2022, European companies are dedicating an average of 25% of their IT budget to hosted or cloud-based services. Moving workloads to the cloud has many benefits for businesses, however, cost savings are always high on the agenda when businesses are considering investing in the cloud. With this being said, lifting and shifting poorly optimised workloads to the cloud can actually be more expensive than on-premises infrastructure, especially if they are not managed correctly. In this article, we will explain 7 ways your business can make the most out of their cloud investment.
Review Workload Architecture
The fastest way that businesses can move to the cloud is through a lift and shift migration, or rehosting. This is where a copy of an existing application, data or workload is moved to a cloud service provider, such as Microsoft Azure, with little to no redesigning or modification. Although this migration method is simple and fast, it does not make the most of cloud innovation and often results in higher-than-expected monthly bills with no real cost savings over time.
In order for businesses to make the most of their cloud investment, they should consider refactoring their workloads to suit the cloud platform. This ensures that the business can make use of the innovations within cloud technology, and truly optimise their workloads to suit this. Depending on the expertise within a business, many businesses migrate to the cloud with the support of a trusted third-party IT provider.
Make Use of Reserved Instances
Although many businesses pay for cloud usage on-demand, it is possible to reserve instances to cut down on costs. If a business can accurately forecast their compute capacity over a period of time, they can reserve this capacity to receive a significant discount of up to 80%. With Azure, businesses can reserve instances for 1 year or 3 years and pay for this usage upfront. If the business uses more than they have reserved, they simply pay for the excess with pay-as-you-go pricing
Shut Down Unused Resources
One of the greatest benefits of cloud computing is that businesses only pay for what they use. However, this is a double-edged sword, as if businesses leave resources running whilst they are not being used, it can be a money sink. Some of these resources may include idle virtual machines or ExpressRoute circuits. Thankfully, with Azure Advisor, businesses can get recommendations on which resources can be shut down, and the cost savings of each.
Right-Sizing VMs
Similarly, it is important that businesses use Virtual Machines with the correct compute capacity and performance. Azure has many different VM options available, so businesses should test multiple VMs to find one that suits their workload, with auto-scaling to adjust the number of VMs necessary. It is also important to note that in order to derive the most value from a VM, ideally it is utilised 100%, so this should be what businesses strive for when optimising their cloud investment. These analytics can be monitored using the Azure Monitor.
Use Tiered Storage
Whilst cloud storage has a low cost per GB, over time data storage can become a significant component of a business's cloud bill. To avoid this, businesses should make use of Azure Blog Storage which provides different storage tiers (Premium, Hot, Cool & Archive). The Premium tier is designed for sensitive data that is accessed often, whereas Archive tier data is intended for storing data that is rarely accessed. The Premium tier has the highest cost per GB of storage, but no data access costs, whilst the Archive tier has an extremely low cost per GB of storage, but higher data access costs.
Businesses can save costs by optimising their storage between these tiers. It is also possible to automate storage tiering to constantly optimise storage costs.
Implement Cost Controls
As cloud spend can skyrocket if not monitored, it is advised that all businesses configure cost controls within Azure Cost Management. Not only does this allow businesses to proactively manage costs and monitor spending over time, but it can also help with forecasting usage and the associated cost in the future. Businesses can also set up notifications if it seems like they will exceed the budget set, and therefore make changes to ensure they do not do so.
Keep Your Cloud Workloads Secure
Whilst the previous tips have been focused on how businesses can be smarter with their cloud usage, it is also essential that businesses take cloud security seriously. A poorly secured cloud server can be hacked, and the cybercriminal can use the VM to mine cryptocurrency, leaving the business with a massive bill from the usage. In order to safeguard against these forms of cyberattacks, it is recommended that they implement security controls with the support of a cybersecurity professional.
How We Can Help
Moving to the cloud can be simple, but getting the most out of your cloud investment requires experience and expertise. We can help by optimising your Azure costs and working with you to ensure your business can take advantage of all the recent innovations in cloud computing. If you are ready to make the most of your cloud investment, contact us today.