Cyber security threats set to accelerate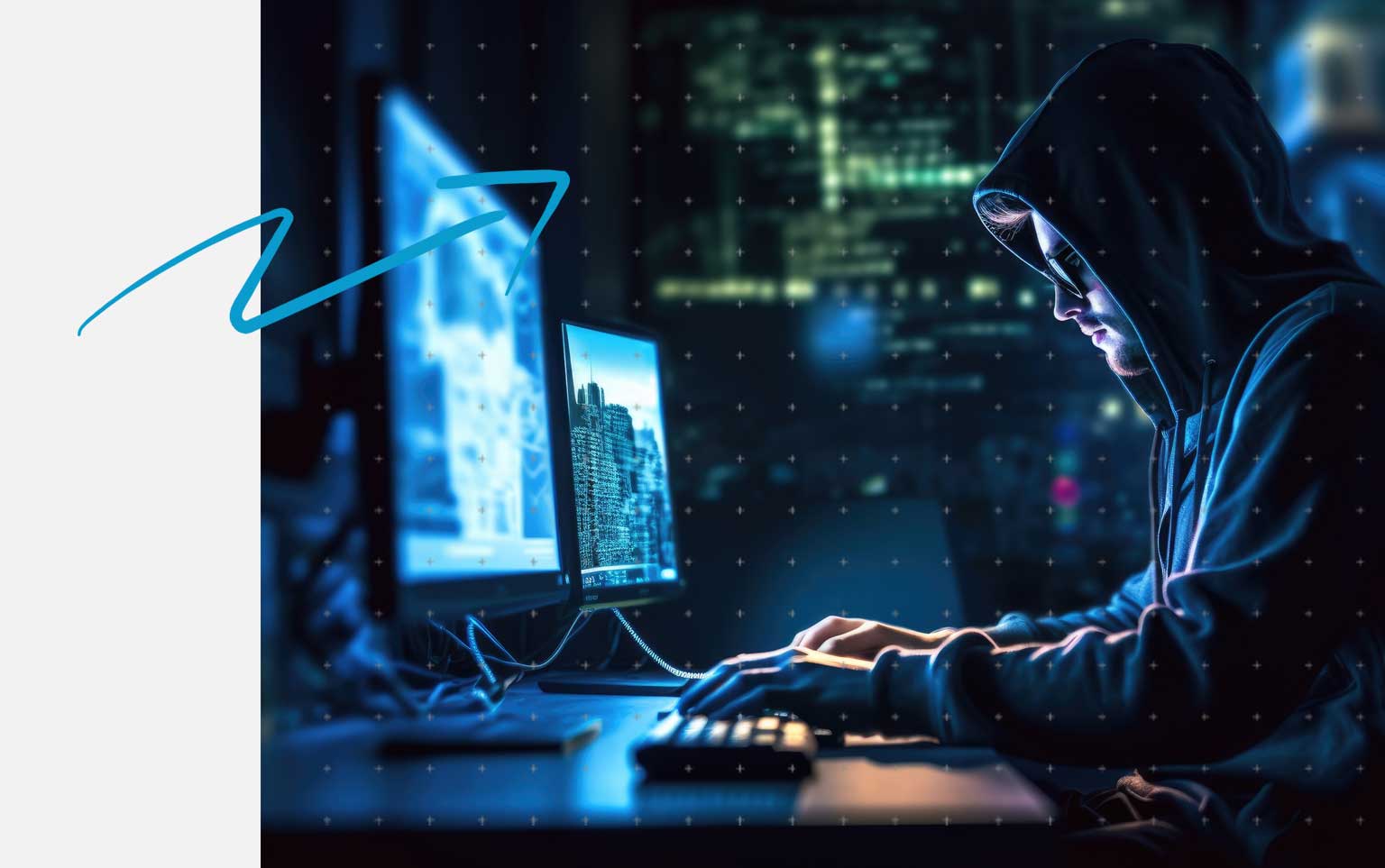 According to recent research, cyber-attacks in the UK have risen for the third consecutive year.
Of the UK companies surveyed, 48% experienced at least one cyberattack in the past year. 18% were hit by ransomware, of which 61% paid to recover their data. The research also reveals that, internationally, cybercriminals are increasingly targeting small businesses, and that the tempo of attacks has increased across the board, with the median average of cyberattacks increasing to seven from four in the previous year's report.
AI could exacerbate these threats
Although the number of cyberattacks and number of businesses affected is already trending upwards, emerging technologies could increase these further and make attacks more sophisticated. According to a new paper published by the UK government, "Safety and Security Risks of Generative Artificial Intelligence to 2025", generative AI will amplify cyber threats. The paper predicts that it will "increase sharply the speed and scale of some threats," but also warns that "the difficulty of predicting technological advances creates significant potential for technological surprise."
Specifically, the authors believe generative AI will empower less sophisticated actors and give them the ability to mount attacks that they couldn't before, multiplying the overall number of these threats. In addition, they believe that generative AI could be used to create novel forms of malware, as well as increase the frequency and sophistication of threats that exploit human behaviour; such as phishing, fraud, scams and impersonation. With the rise of AI-generated imagery, generative text and "deepfakes", it's easy to imagine how these technologies could potentially be employed to trick people into providing network access, sensitive data or financial resources to criminals.
It's time to ramp up cybersecurity measures
It's important that businesses of all sizes take cybersecurity seriously and ramp up their protection, and are ready for the challenges that new technology, like generative AI, will post to their security. Fortunately, as cyberattack capabilities evolve, so do cyber-defences. But having the right expertise to implement these measures and technologies is crucial. Cybersecurity skills are in high demand and in short supply. For many businesses, partnering with an expert cybersecurity service provider is the right choice in terms of affordability and ensuring the best possible protection.
As expert providers of managed IT services, Kyocera Annodata have a Security Operations Team of cybersecurity professionals, which can provide your business with 24/7, 365 defence. We can provide the technologies, the management and the policies you need to maintain cutting-edge protection today and into the future.