Accounts Payable Automation.
Streamline the entire accounts payable process with an integrated, automated system.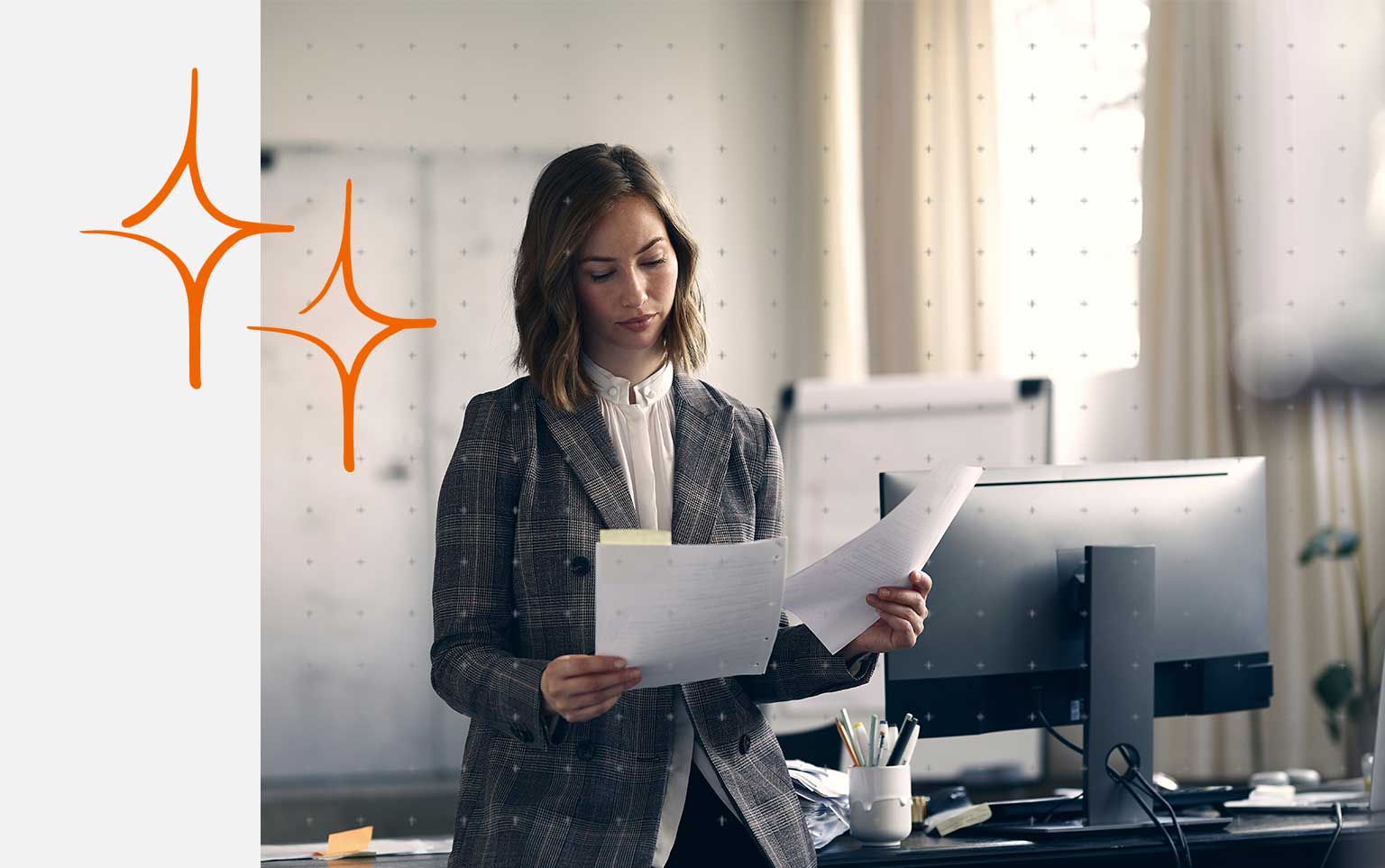 The benefits of an AP solution
Automated invoice processing clearly reduces time, effort and costs. The system pays for itself quickly, and the benefits become apparent on day one. Less time is needed for standard tasks and costs for printing and storing paper are eliminated. Accounting teams become more productive and discounts/rebates for early
payments can be redeemed.
Lower costs through invoice automation
Faster processing through invoice automation
For the majority of clients, ROI is between 3-6 months
Projects are typically completed in 10 to 15 days - depending on scope
Automated approval workflows
speed up invoice processing by
70-80%.
Invoices can be found at any
time in the blink of an eye using
keywords and accessed directly
in the ERP.
Invoice data is captured
automatically, reducing error prone
typing by up to 95%.
Data export to the ERP ensures
consistency reducing additional
work.
Reliable real-time data enables
easy month-end closing and
valid reporting.
Verifiable compliance: thanks to
secure archiving and complete
process documentation, legal
and tax requirements can be
easily met.
All invoices are available and
stored securely.
Payment targets can be
easily kept in view. Duplicate
or incorrect payments are
automatically eliminated.
Automated processes put an end
to reminder fees, missed rebates
and discounts.
Never print out and physically file
invoices again: save on printing
and storage costs.
Optimise personnel costs:
increased staff productivity
compensates for and helps
manage the shortage of skilled
workers as well as rising invoice
volumes.
The simple implementation and
intuitive use of the DocuWare
solution ensures a quick start and
ROI.
According to market research analyst Gartner, the cost of processing a single invoice in the U.K. is up to £25 without automation, in some cases as much as £50 per invoice.
Joins us for a FREE Discovery Day
Our Content Services team will come to you and run a discovery day where they will:
Explore your goals and challenges
Understand your organisation's current state of play
Talk you through the potential solutions
Hold a Q&A session with you
Produce a free Discovery Report following the meeting to set out your next steps
Sign up to your free discover day using the form below.
Pardot form 2 b inserted here